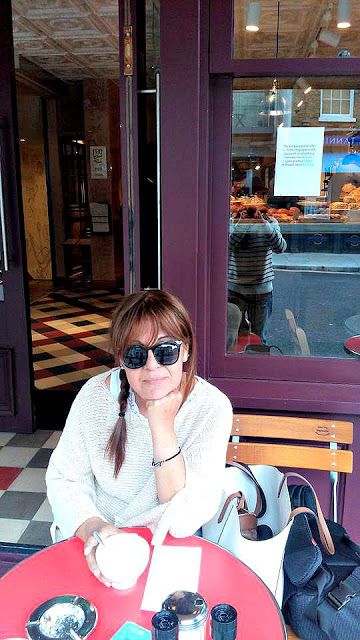 Welcome and hello everyone! I'm Christina Makri, better known around the blogosphere as

Art Decoration Crafting

. I'm a self-professed incurable DIYer who loves to paint and design anything from small crafts to large spaces, and I'm delighted to make my space as beautiful as I can for me and my family. I'm just a simple gal with a simple dream: transforming the drab into the fab with an arsenal of paintbrushes, primer, and power tools, and I'm here to share my tips and techniques with all of you.
I am also a mother of three, two girls and a boy but I love also my hairy children, my boxer Lara, my husky Lion, the cute Jack Russel Oscar and our baby Yorkshire Terrier, Nero!
I've been passionate about design, décor, and do-it-yourself projects for as long as I can remember and I've been an avid reader of decorating publications. This blog is where I'll be sharing my unique perspectives on design and do-it-yourself decorating. You can look forward to all kinds of topics from What's Hot in design to Perspectives on Color, and other tried and true techniques for creating style on a budget! I've been fortunate enough to have a fully organized workshop because of my husband and sons who own a Technical Company. Come on and join me to this creativity journey.
Featured in
It is a great honor for Art Decoration and Crafting to be featured in other blogs and sites. Thank you!!!
→My Home My Memories here and here
→The Boondocks Blog here and here
→Style Motivation here and here
→Fine Craft Guild
→My Sweet Things and here
You can also find me at